Crochet Basics 1: Yarn, Hooks, Stitch Markers and Terminology
June 17th, 2017 | Leave a comment | by Nea
Well, hello there!
If you want to learn crochet basics you've come to the right place!
This is the first lesson in my new tutorial series Crochet Basics.
What's important to note before we begin is that I'm not an expert. This series will be built on my knowledge and opinions, and they might not always be correct. But the goal is to teach you how to crochet, and I will do my best to fulfil that goal. With that said, it is always good to explore and take input from different sources. There is an abundance of tutorials out there, so there's no need to limit yourself to this series alone.
Yarn
So when you're just starting out the world of yarn is probably quite overwhelming. My recommendation is to go for a worsted/medium/number 4 weight yarn (thickness). The yarn content is not as important but usually 100% acrylic is the cheapest, so go for that. I recommend this yarn because it can be used for a lot of different kinds of projects. It is also right in between being too thin or too thick, giving you the best possible start.
This type of yarn usually calls for a hook of size 4-5mm, if you buy new yarn the hook/needle size is usually (pretty much always) written on the yarn tag, so just get a hook in the size it says there.
I use Favorite by Ice Yarns in a lot of my own projects, it calls for a 5mm hook, and I like it, but you might not.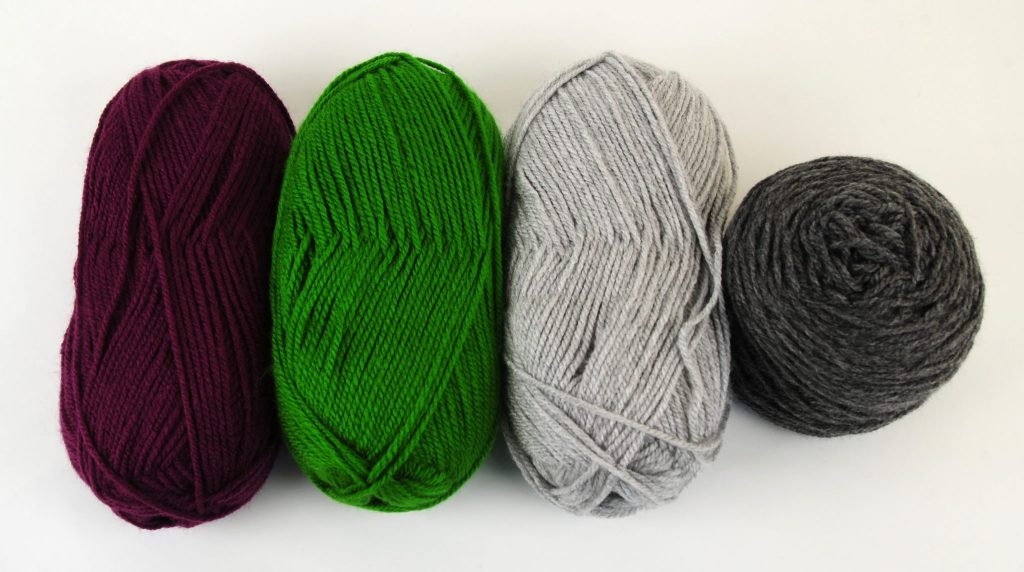 Hooks
So for someone who's just starting to crochet I think that the cheap aluminium hook sets that you can find on both Ebay and Amazon, and many other places, work fine. It's what I started with and used to learn how to crochet, and that worked out for me. Just make sure that you at least get the correct size hook that you need for your chosen yarn.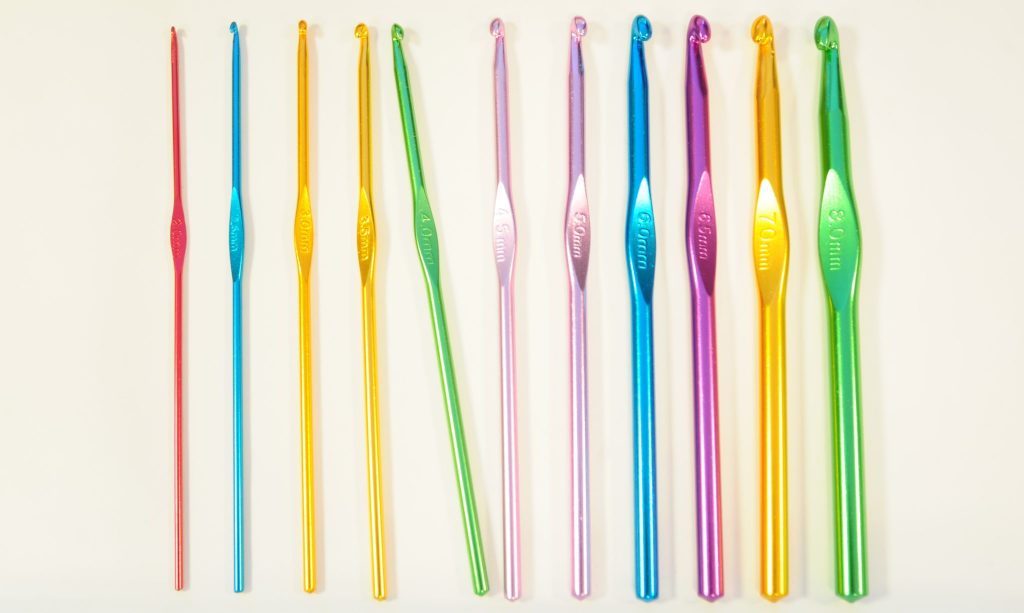 You should also know that there are two main kinds of hooks (that I know of), called tapered and inline. The cheap aluminium hooks are tapered and I personally prefer tapered, so that is what I'm going to recommend, tapered aluminium hooks.
Stitch markers
So, stitch markers are used to mark stitches. Rather obvious I guess, but still. I have used a few different kinds of stitch markers, the best one yet is easily the bobby pin. And yes, I do mean the kind people put in their hair. It is cheap, widely available, and easy to use.
There's also another kind of marker that is like a small plastic safety pin, which I quite like. It is very dependable, meaning it wont fall out of stitches by accident. If you need to repeatedly move the marker these are quite slow though.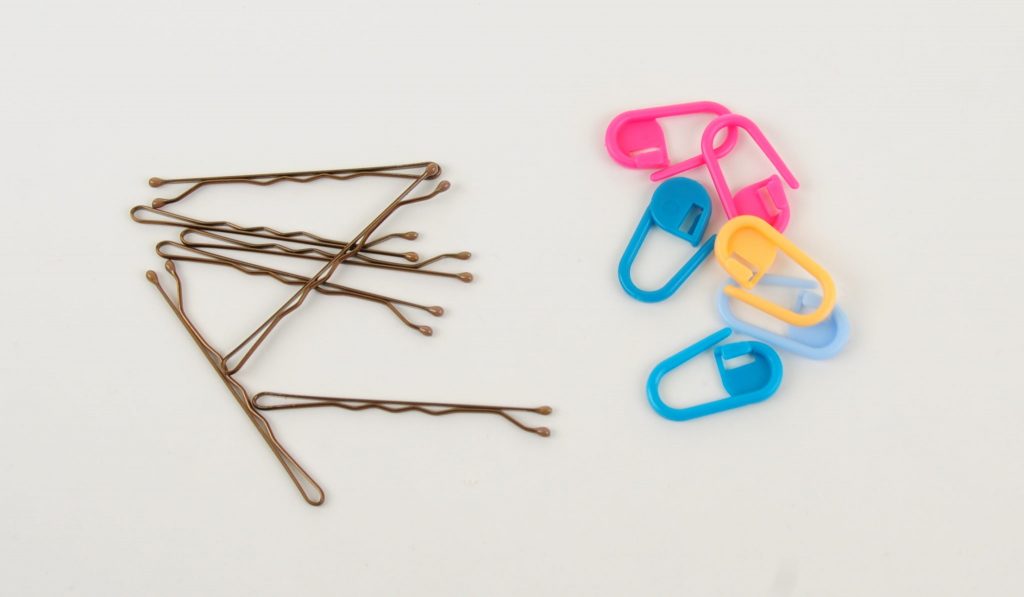 I'm only gonna recommend these two because they're the ones I've tried that have been the best, but there are a lot more to chose from, go check out Etsy for many more handmade examples. Just remember that in crochet the marker needs to be openable, it can't be a full circle like for knitting.
Also, do not make the mistake of thinking you don't need stitch markers. Because you do, especially when you're just starting out.
Terminology
In english there are two different crochet terminologies, the UK version and the US version. I'll be using US terminology throughout the blog because it makes sense to me and it's used more commonly. When I introduce the basic stitches I'll write what they're called in both versions, but I strongly recommend US terminology. However, when talking about hook sizes I will always use millimetres and not the US (letters) or any other system.
In the next lesson we'll learn how to create a slip knot and put it on your hook!
Next lesson >> Crochet Basics 2: how to make a Slip Knot